Rob is my kids' dad. We separated very amicably in September last year (Remember the post titled "Pause in Life"? That's what was going on.) and are still great friends. His birthday was in March and I just found his cards. He's forgetful and keeps leaving them here.
This is the one I made for him: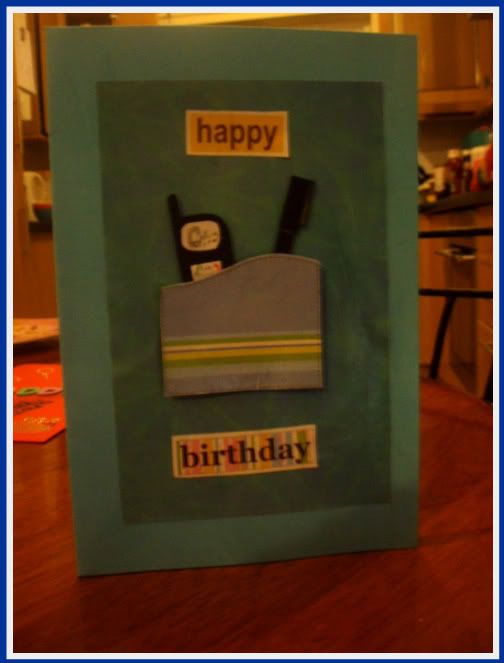 The basics are all bits cut out from kits and various ready made papers, except the bits inside the "pocket" - the pen and mobile phone are cut from scraps of black card and the detail on the phone is cut from plain white paper and hand drawn on by me.
And DD wanted to make a card too, so she chose the colours and I let her pick from my birthday appropriate peel-offs. She stuck them all on herself, though I arranged the letters on the table in the correct order for her. I'm very pleased with her effort!