First off, Happy Birthday to my very lovely boyfriend, Iain. Here's the card I sent him.
I was in the middle of making him a crocheted cow toy as well, but only got this far: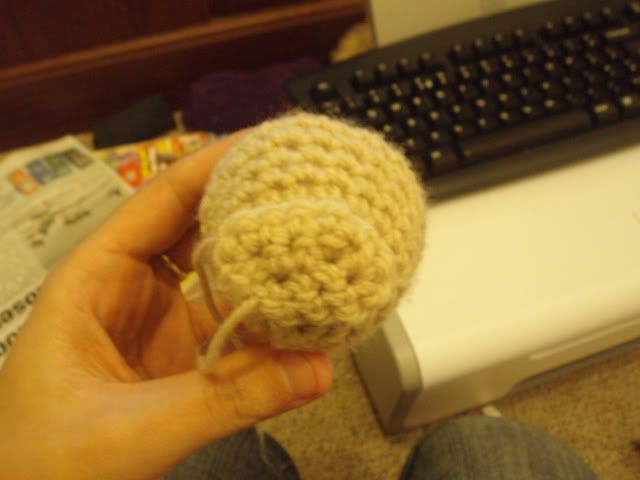 [That's the head and snout, by the way!]
I also crocheted myself a bracelet - nothing special. Originally, i was following a pattern for some baby bootees but I realised it was going to be far too big, so I finished it there and Voila! A bracelet!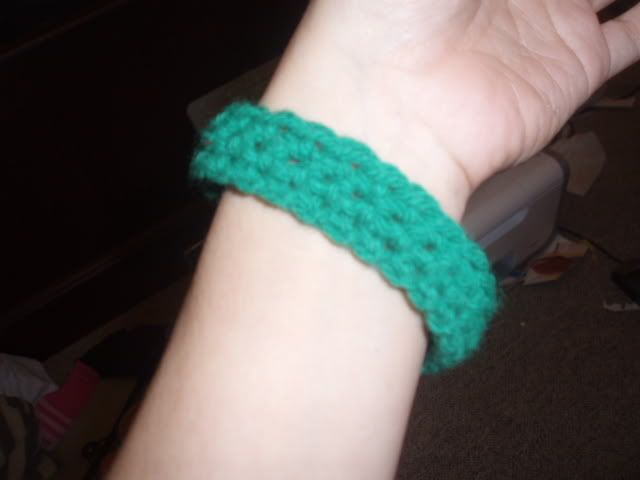 Now I'm concentrating on Valentine's projects and experimenting with heat embossing, stamping, etc. Here's some of the forementioned experiments: